Gelphi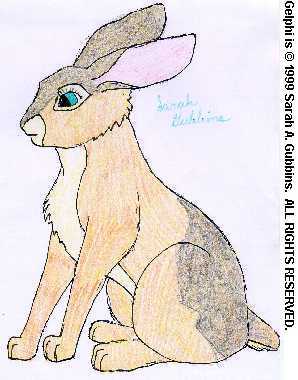 The rabbit:
Name: Gelphi
Age: 1 year, 7 months
Gender: Female (doe)
Coloring: Light goldish with dark ears and a large dark spot on her rump.
Physical size: Small
Current rank: Owsla member
A bit skittish and very adventurous. Likes to boss other rabbits around. Tends to get annoying at times. Pretty small, but holds her own quite well. Does not yet have a mate.
The human:
Name: Ally
Age: 15
Gender: Female
E-mail: ensign_on_voyager@yahoo.com
My name is Ally, and I really love to RPG and I LOVE both the book and the movie of Watership Down. I'm a bit rusty though because I haven't had time to sit down and read the book or watch the movie lately.
Back to the member page
Back to the main page.