Cherry Blossom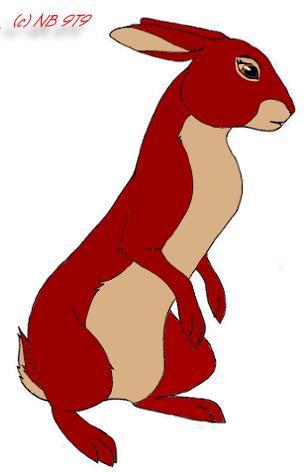 The rabbit:
Name: Cherry Blossom
Age: 1 year
Gender: Female (doe)
Coloring: Deep red
Physical size: Medium-sized
Current rank: Warren member
I am easy-going and love to fool around, most of the time. My fur is about the color of my name, only deeper. My brown eyes always laugh with a joy that resonates within me. My original warren was killed by man. I do not know the reason... sometimes I get this feeling it was something, but ugh never mind. I have put that behind me. I am happy now.
The human:
Name: Carrie
Age: 16
Gender: Female
E-mail: Kipli161@aol.com
I write in my spare time. I love Everclear and Lit. I like the Mariners. I love Tara K Harper books and the Earth's Children series by Jean M. Auel (i.e. Clan of the Cave Bear).
Back to the member page
Back to the main page.